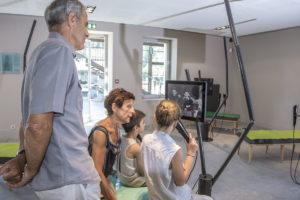 Room of Memories:
Located on the ground floor, this room presents the testimonies of resistors, rescuers, and refugees.
It complements the historical tour of the permanent exhibit by providing a voice to those who experienced this period first-hand, further allowing for the preservation of memory.
Call for Testimonies : 
If you or members of your family have specific links with the history of the plateau during World War II and/or if you possess archival documents that could contribute to the Memorial, do not hesitate to contact us.
accueil@memoireduchambon.com